ΔΙΑΓΩΝΙΣΜΟΣ ΓΙΑ ΔΩΡΕΑΝ ΜΑΘΗΜΑΤΑ ΙΣΤΙΟΠΛΟΙΑΣ ΓΙΑ 1 ΑΤΟΜΟ ΑΠΟ ΤΗ HORIZON YACHTING
Θέλεις να μάθεις ιστιοπλοΐα; Η Ευρωπαϊκή Κάρτα Νέων του Οργανισμός Νεολαίας Κύπρου / Youth Board of Cyprus σε συνεργασία με την Horizon Yachting LTD είναι εδώ για σένα! Όλοι οι νέοι κάτοχοι ηλικίας 18-30 που θα αποκτήσουν την κάρτα και εγγραφούν στο newsletter μας μέσω της ιστοσελίδας μας www.europeanyouthcard.onek.org.cy, από σήμερα έως και τις 10/2, μπαίνουν αυτόματα στην κλήρωση για δωρεάν μαθήματα ιστιοπλοΐας.
Τα μαθήματα ξεκινούν στις 13/2!!!
JOIN US AND WIN MORE!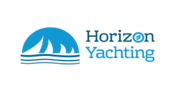 https://europeanyouthcard.onek.org.cy/wp-content/uploads/horizon_logo.png
213
281
netinfo
https://europeanyouthcard.onek.org.cy/wp-content/uploads/ENlogo.png
netinfo
2020-01-24 08:56:40
2020-02-04 09:12:22
ΔΙΑΓΩΝΙΣΜΟΣ ΓΙΑ ΔΩΡΕΑΝ ΜΑΘΗΜΑΤΑ ΙΣΤΙΟΠΛΟΙΑΣ ΓΙΑ 1 ΑΤΟΜΟ ΑΠΟ ΤΗ HORIZON YACHTING